Polypropylene Spring File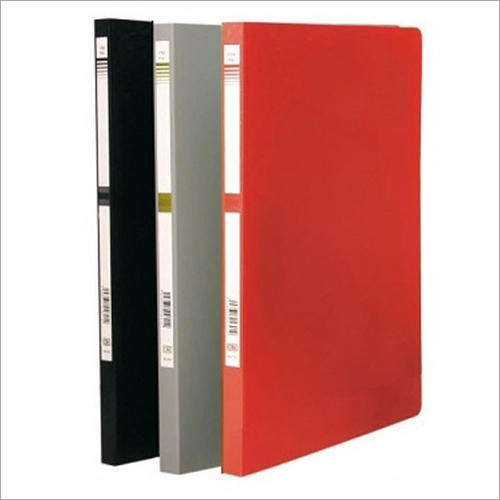 Polypropylene Spring File
Price And Quantity
Product Specifications
Product Description
Our Polypropylene Spring File, which comes in a variety of colors, is well-known. Our PP file is made from high-quality raw materials that assure long-term durability. On this file, we can publish the names of the clients' companies. Our file is low in weight and easy to transport. Polypropylene Spring File is properly packaged by us. On the corner of the file is a cloth Patti, which is used to organize crucial papers. The file size is tailored to the client's preferences or to the needs of the firm.
Technical Specifications of Polypropylene Spring File:
| | |
| --- | --- |
| Pattern | Plain |
| Usage/Application | School,Office,College |
| Brand | Kishor Plastic |
| Material | Polypropylene |
| Paper Size | A4 |
FAQs of
Polypropylene Spring File:
What is a Spring document?
This eco-accommodating exchange document is produced using reused PVC (making it more solid), unmistakably utilized for putting away punched papers in a little recording region. Each document has a limit of roughly 15mm, and highlights an exchange spring system, which permits simple addition, expulsion and flipping of papers anyplace in the record.
Why is Spring utilized?
Spring empowers designers to foster endeavor class applications utilizing POJOs. The advantage of utilizing just POJOs is that you needn't bother with an EJB compartment item like an application server however you have the choice of utilizing just a powerful servlet holder like Tomcat or some business item.
Why spring is the most famous?
Those with 9-5 positions get to go home in the sun rather than obscurity. It additionally offers individuals the chance to play outside after supper with their kids or go for loosening up night nature strolls among the trees. Longer days are only a numerous decent aspect regarding spring.